Lifestyle Choices
ASSISTED LIVING
All senior assisted living services at Evergreen Court are planned with the understanding that residents' individual needs can change over time. In planning and providing services we always consider the unique interests, attributes, abilities and overall health status of each resident. Residents are always encouraged to perform as many of their activities of daily living as they are able.
Assisted Living Resident service plans are created and reviewed regularly by the resident, family and key staff to ensure the appropriateness of the plan of care.
Senior Assisted Living services at Evergreen Court are supervised by a licensed nurse and may include: medication monitoring, grooming & bathing assistance, personal laundry and other assistance with the activities of daily living. You may add, cancel, or modify services as your needs change. This approach most accurately ensures that the charge for care service fees directly reflects your personal and individual service needs.
Your basic monthly rent includes:
·

Scheduled Local Transportation
·

Activities & Community Life Enrichment
·

Wellness Program and Ongoing Needs Assessments
·

Three Well-balanced Meals
·

Flat Linen Services & Centrally Located Laundry Room
·

All Utilities Except Telephone & Cable
Your Apartment Home Features:
·

24-Hour Emergency Call System
·

Resident Controlled Heating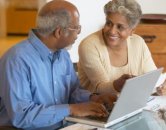 INDEPENDENT LIVING
Residents have a choice of variety of spacious one & two bedroom apartment floor plans, all of which are specifically designed for active, independent senior adults.
Our leases are 12 months and revert to month to month thereafter. Your basic monthly rent includes:
·

Scheduled Local Transportation
·

Activities & Community Life Enrichment
·

Three Well-balanced Meals
·

Flat Linen Services & Centrally Located Laundry Room
·

All Utilities Except Telephone & Cable
Your Apartment Home Features:
·
Resident Controlled Heating